Raelene and Allan's story (and why it's so common)
When Raelene and Allan purchased their home, it had the same problems we see in many older houses: dark, disconnected living spaces, no connection with the outdoors and formal lounge and dining rooms that don't get used.
Opening up an older home is something most people want to achieve. But what happens if you don't have the money for a full renovation just yet?
That is when we see people making additions that have to be completely rethought when they finally get to do that dream reno years later.
Which brings us back to Raelene and Allan. After buying their home, they added a master bedroom and ensuite to the front, right beside the entrance where there was space for it.
This created a confusing entry sequence, blocked light and ventilation from living areas, and also blocked views out to their beloved garden.
As much as a master bedroom with an ensuite is a selling point for a property, the renovation made life far from practical. In fact, it pushed them outside…
Because the internal living spaces were disjointed and often hot due to a lack of breeze, the couple spent most of their downtime on the balcony. And when entertaining, they felt crammed into their small spaces (which is not ideal on a hot summer evening).
Given they are retired and spend a majority of time at home, this impracticality was having a significant impact on their contentment as they moved into a semi-retired stage of life!
To listen to their story further and see their home, watch here.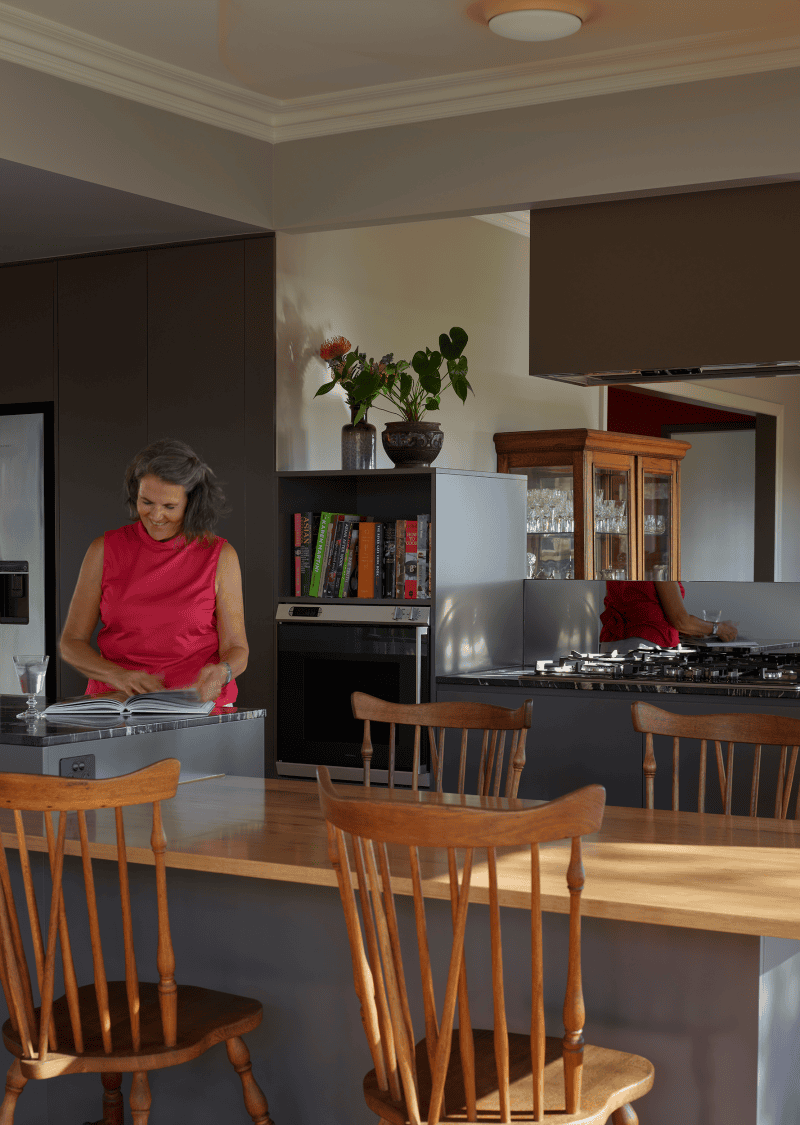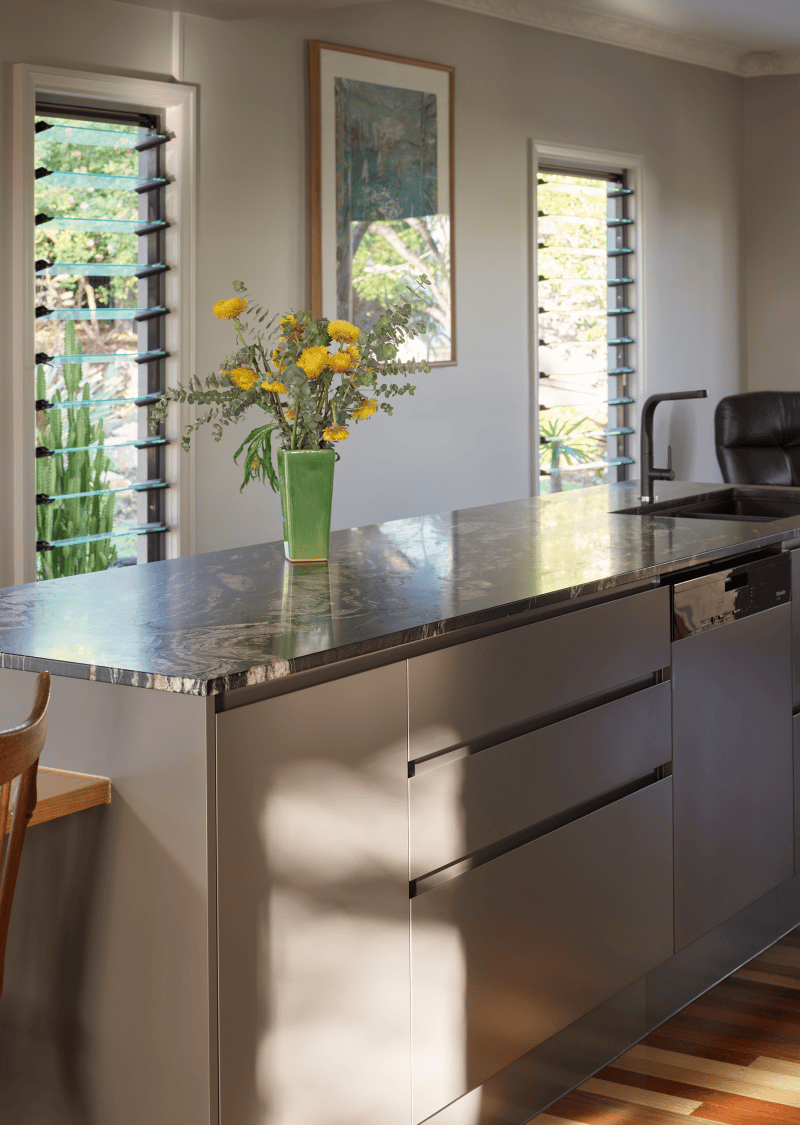 Fixing the problem
When Raelene and Allan approached us, they had been puzzling over how to open up the boxed-in kitchen and better connect it with the balcony where they prefer to dine.
Along with them, we decided to move the master bedroom to the rear of the home. This doubled the size of their kitchen, opened up their living spaces and links the heart of their home with the outdoors. By opening up the space, we also framed the city views that were previously only visible from the kitchen window (meaning the couple couldn't enjoy the outlook while relaxing).
Now they have framed city views at one end of their living area, and garden views at the other. This makes far more sense in this home, as the living areas are where they spend most their time. Plus the open area brings breezes inside and there is plenty of space for entertaining.
We are thrilled Raelene and Allan finally have a home that works for them. But let's get one thing straight: we do not like seeing you go through unnecessary renos!
The renovations that Raelene & Allan undertook previously got them through.  It accommodated their lovely family and 'did the job'.  A master planning that took in their needs then and in the future might have saved a bit of double handing and rework for this final renovation.
What is master planning?
Master planning is the first stage of any design project. It is where we sit down to think through the concept, flow and orientation of a home. We also discuss how you will use your home in the future, so you love it forever.
Even if you are not ready for a full renovation, we can approach your master plan in stages and provide you with a fully documented set of plans for stage 1 and stage 2 of construction. This allows you to manage your budget and ensure your initial renovations are moving you closer towards your dream home.
That might mean you build the extra bedroom you need now, and tackle the living areas or a major extension in a few years. When you're ready for stage 2, you have the plans ready to go – saving you time, money and energy on multiple design processes.
And let's not forget about decision fatigue! Having to only make big decisions once is a massive weight off your shoulders.
we do not like seeing you go through unnecessary renos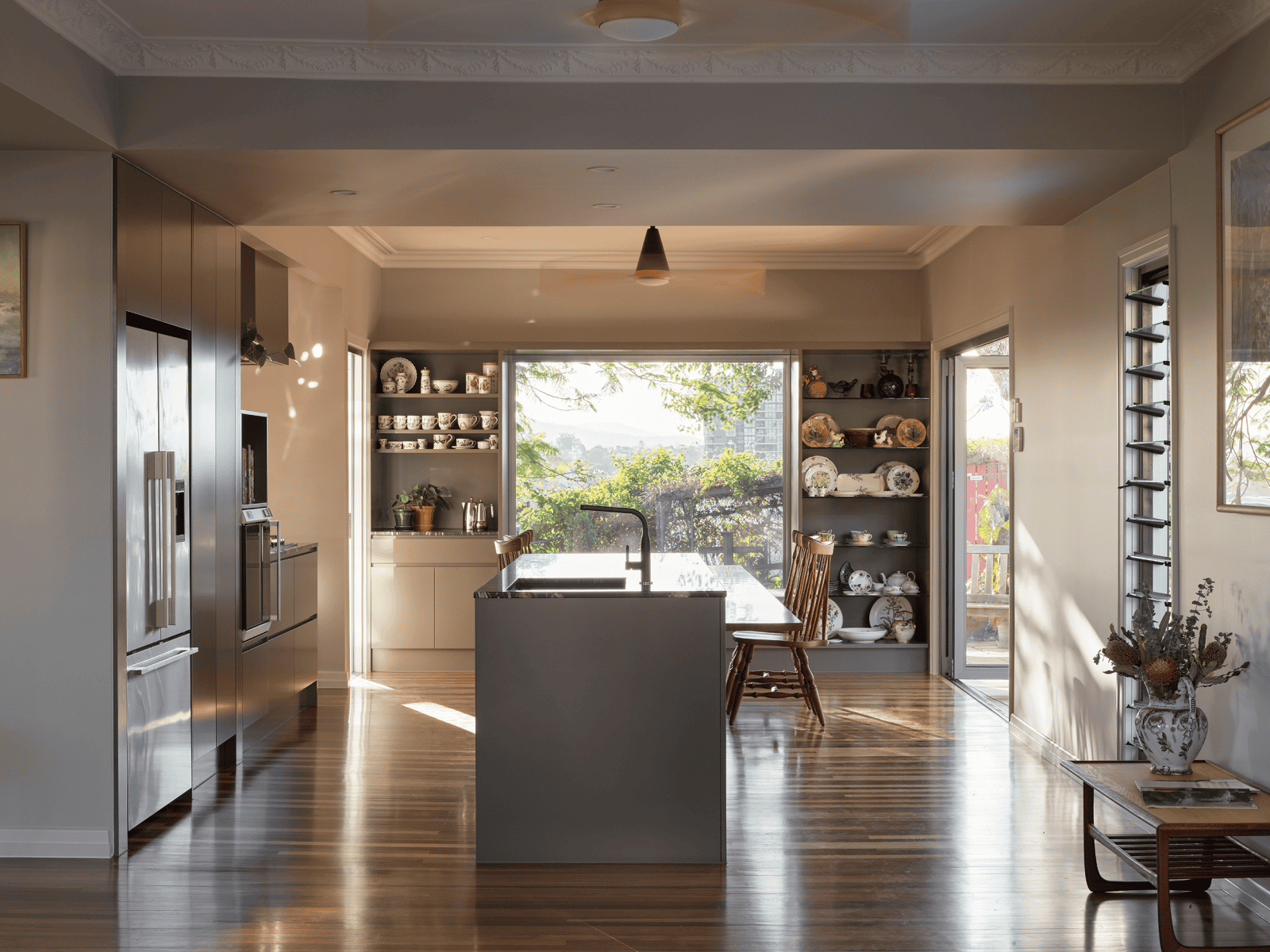 Our top 5 master planning tips
1. A master plan does not mean you have to build everything straight away. But it does give you a roadmap and a plan.
2. Before undertaking any renovation, consider views, the site and how you want to live in your home both now and in years to come. These are the things that make you really happy when spending time at home!
3. Get professional advice!  Most people think of the immediate problem they need to fix.  They go from Point A to Point B, without considering the C,D & E that could have been available to them! A masterplan is about forecasting the future uses of the home and thinking laterally about the problem.  The most immediate solution is not always the right on in the long term.
4. Do it once and do it well! Creating a master plan saves you time and money in the long run, because you are not undertaking a fresh design project every time you renovate.
5. Decision fatigue is real! Making small moves is time-consuming and there's a very real mental load to carry when you're constantly questioning your decisions and wondering how it will come together in the end. Upfront planning takes away this constant internal chatter by giving you certainty, even when working in stages.