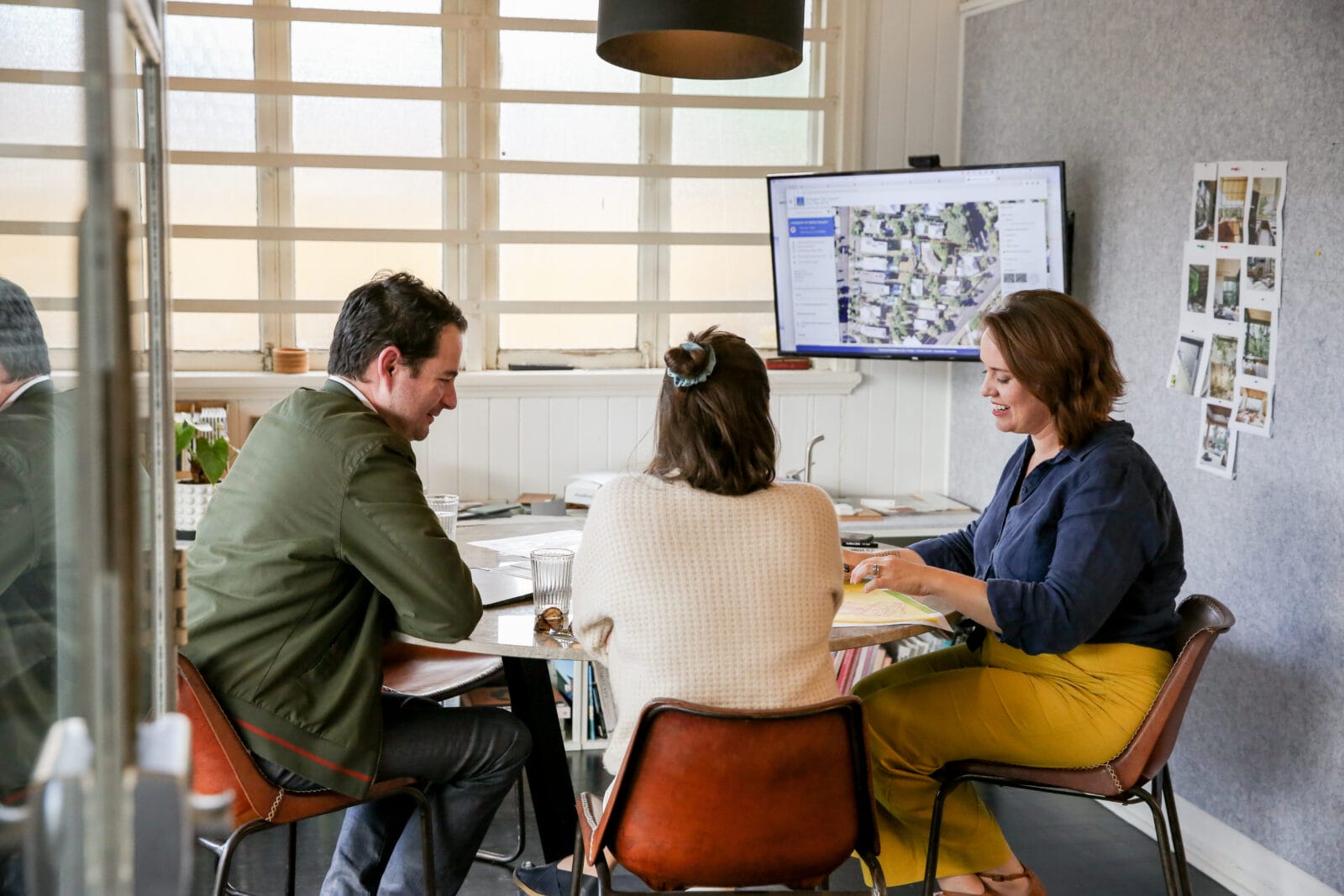 Why it matters?
We believe that great processes and practice management create the system within which good architecture can thrive. But why does this matter?   
It creates an environment of certainty and confidence for your project 

 

Provides a safe, nurturing environment in which to work and collaborate

 

It creates efficiency, and by extension, the time for us to do more of what we love – design! 
So, what does this look like?  
We are humans first and architects second.  We believe in using simple design language to create a great design process that sets aside ego and puts your interests first.  
As a result, we center our process around the 3 principles that we know from experience are important to all of our clients, and us as a business: Financial Clarity, Timeframe Confidence and Quality Outcomes.  
Financial Clarity. We don't shy away from conversations around money.  We don't want you to be surprised, so we have open and honest conversations (with good documents to back them up) around your expectations, what your budget does and doesn't include, and then regular budget checks throughout the process.  This doesn't mean your first budget is what you build for, but it does mean you are empowered to opt in or out of budget increases as you move through the design process.  
Timeframe Confidence.  We know that setting and keeping a clear program is important for you to help you plan and manage your expectations, time and expenses.  It is also important to our business for the same reasons.  This is why we closely manage and regularly monitor our programs, and give you a monthly project update explaining what we have done and what is coming up. This update includes your monthly invoice & helps you to understand what you're paying for. 
Quality Outcomes.  We also believe that learning lessons – not hiding from them – helps to improve quality architectural outcomes.  Each time we encounter a problem, an information gap, crossed wires or outcomes that don't meet our client's expectations, we have a commitment within the team to understand what happened, find ways to avoid that in the future and put a system in place to make sure it never happens again.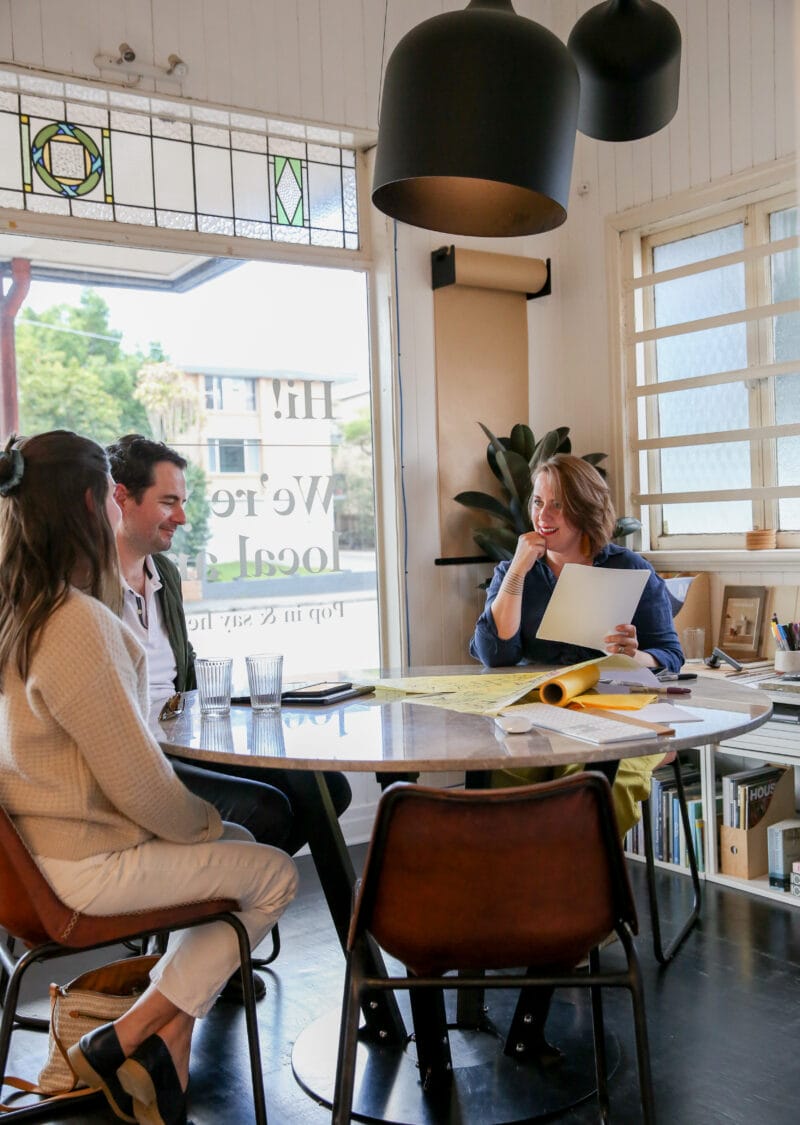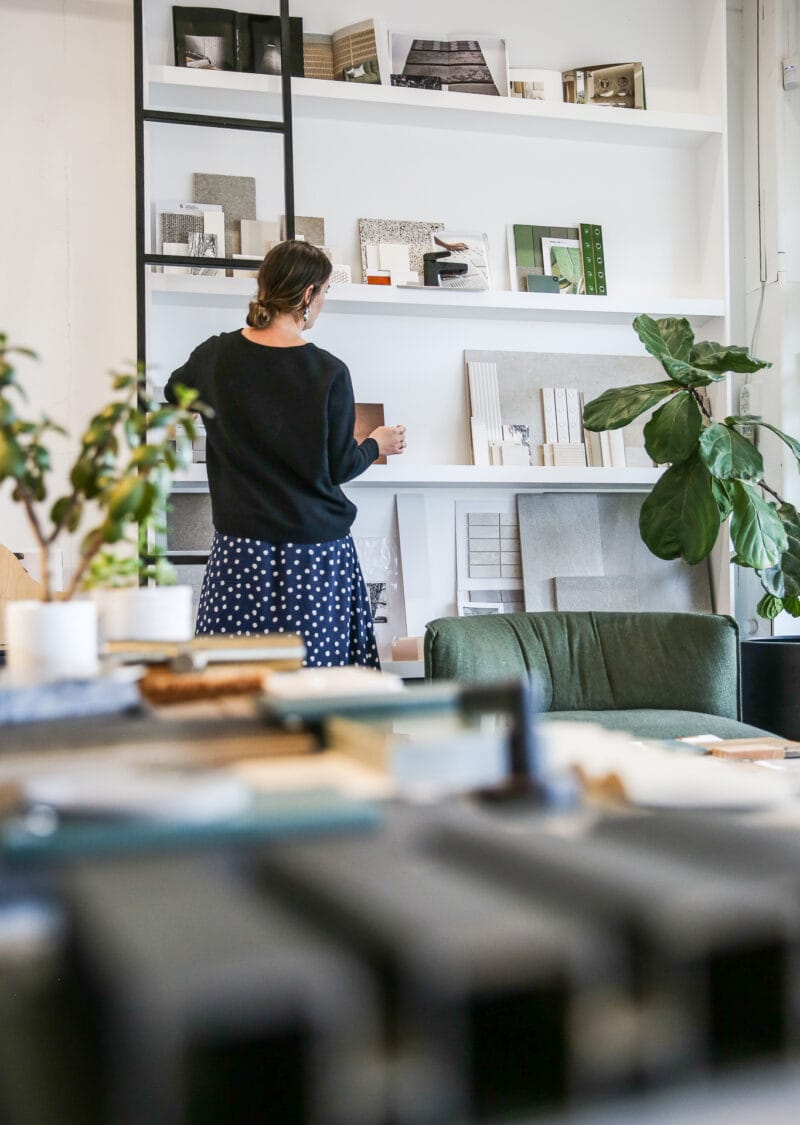 Our Maytree process  
You will hear designers complain about the complexity of the design process. For architects, there are SO many variables! Each site is different, each budget different, every client comes with a different set of values and expectations, local codes vary, builders vary and the complex nature of the design process means there are a BUNCH of issues that can throw your project or program off course.  
We like keeping things straightforward. So over the years, we have refined our design process into nine key steps to smooth out some of these variables and manage those risks in advance. It's not a complex process, and whether your project is 200K or 2 million, at Maytree, you follow the same process. No matter what! This ensures that the principals both you and us hold dear, are woven into everything we do, helping to deliver the quality architectural outcome we all want! 
We are humans first and architects second.  We believe in using simple design language to create a great design process that sets aside ego and puts your interests first.  
Step 1 – Kick Off:  To formally kick-off your project we have a 'Wine and Design' workshop with you at our offices.  This is a fun and informative workshop, where we sit down together to discuss design, your budget, your values and needs.  Our goal is to get to know you and understand what your success measures are.  If we see budget issues here, we will let you know and try to realign your project goals to your budget. By the end of this phase, you will have a great framework set up for how the project will run, but you will also be able to get a great sense of having been heard and understood.
Step 2 – Concept Design (Round 1 and Round 2):  Guided by the workshop and brief, in Concept Round 1 we bring your ideas to life in a series of initial drawings. This stage focuses on the big picture, including aspect, views, connection to landscape and environmentally sensitive design.  At the end of Concept Design Round 1, we will provide you with a revised Opinion of Probable Cost (AKA how much your big ideas will cost you) to ensure your project brief and aspirations are in alignment with your budget.  If it isn't?  We work with you to revise your wish list, or your budget. In Concept Round 2, we fine tune the design. By the end of this phase, you will be able to describe the 'big ideas' of your home to friends and family, have an idea of how much that might cost and be armed with a simple checklist which outlines what is next, and starts to educate you on the world of procurement methods and building contracts.
Step 3 – Concept Pricing:  At this stage of the design process we engage a cost consultant (Quantity Surveyor) who allows you to understand the cost of the design.  While the design is not fully complete and the details have not fully been resolved, we work with a cost consultant to assign appropriate costs.  Here we can be your advocate and help you to see what you can do with your money, or, if necessary, work with you on changes to meet your budget.

Step 4 – Approvals:  Lodgement of approvals from body corporates and local councils go here, after we are all confident the design & budget expectations are aligned.

Step 5 – Detailed Design:  In this phase, we translate the concept into a resolved set of documentation that addresses both aesthetic and functional elements of your home, such as windows, doors, finishes and most importantly, the interiors and cabinetry that make your house a home!   It is here that you can really start to inject personality and heart into your project.  It is also where scope can creep as nicer finishes are picked.  We are happy and willing to be the bad guy at the table who challenges these decisions, to provide advice on whether your budget is capable of these finishes or whether compromises will need to be made. We also support this with a document which will help to educate you by outlining your budget and where you can go to look at fixtures for your new home.

Step 6 – Tender:  With the design fully complete and the details resolved, our next goal is to introduce you to a panel of builders who will value engineer the final contract price to meet the level of finish you expect & budget.  By including the builder early in the process we can reconfirm the price, make further adjustments if necessary and commit the builder to our program.
Step 7 – Construction Drawings:  This stage is all about the construction details and building approvals.  We partner with the builder and carry out an independent documentation review to ensure your documentation is ready to go. Our investment in this stage has a direct impact on your peace of mind during the build – limiting the risk of variations and issues during your build.
Step 8 – Contract Signing:  The end is tantalisingly close. Here minor drawings amendments are made, the final contract price is submitted and we work with you on two service options to decide how the contract should be delivered to best suit your project.   By this stage, the expectations that we set during the process are now met.  This equals a happy client!
Step 9 – Construction Administration:  We build the thing! You move in. We all pop champagne.
We understand that what you build, is as important as the path you take to get there. We've all seen the Grand Designs episodes with the couple that built their dream, but aged immeasurably or lost their marriage. Our goal as your architects is to make sure you are on a design journey that is challenging, exciting and joyful, as much as it is challenging, and that our ten years of lessons are built into a process that gives you confidence, clarity & quality!