Should I buy a block on a steep site?

 
Steep sites have their pro's and cons. They are generally more costly to build on, because the entail multiple levels, difficult site access, and more complex structures. On the flip side they often provide fantastic views, breezes and dynamic volumes.
What to Look for
Ideally if you're buying a steep block, its one that's looking over the ocean or some breath taking hinterland view. Other than the view, buy a north facing block where possible. This is a block that slopes down to the north to maximise the amount of sunlight your house gets. A south facing block can still work, but will require good design thinking such as light wells, courtyards, and sun studies to get northern light into your home.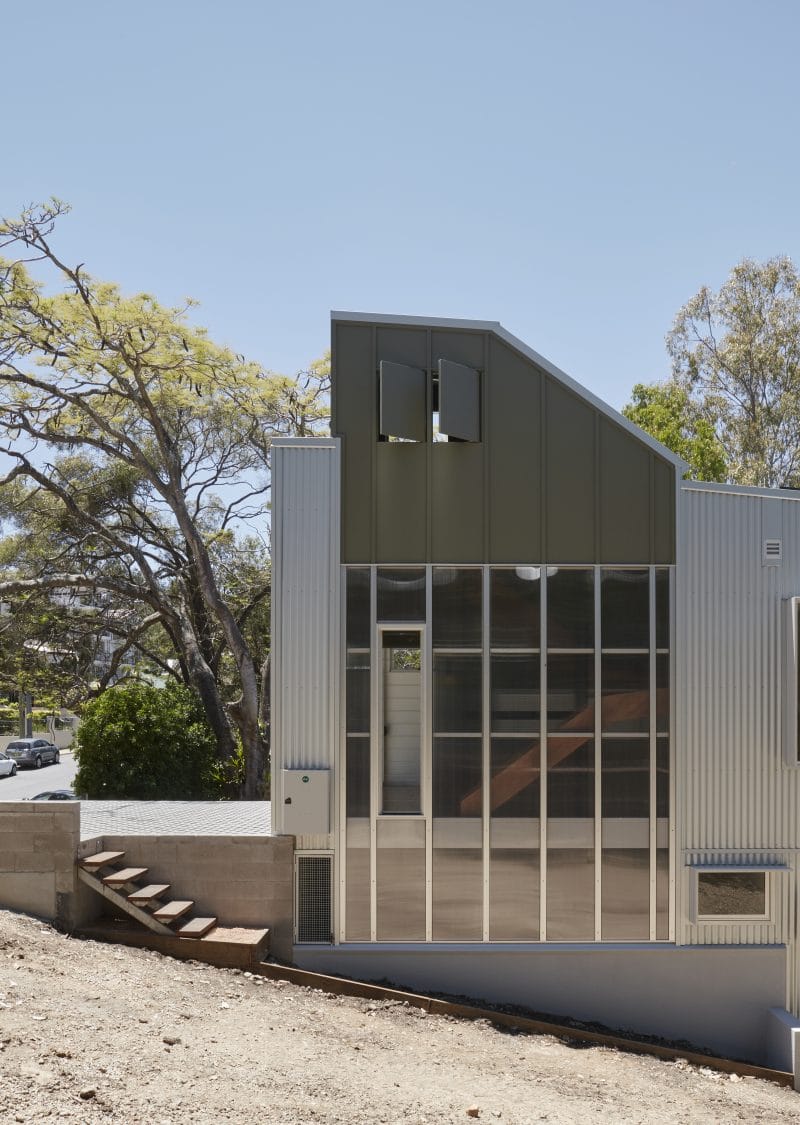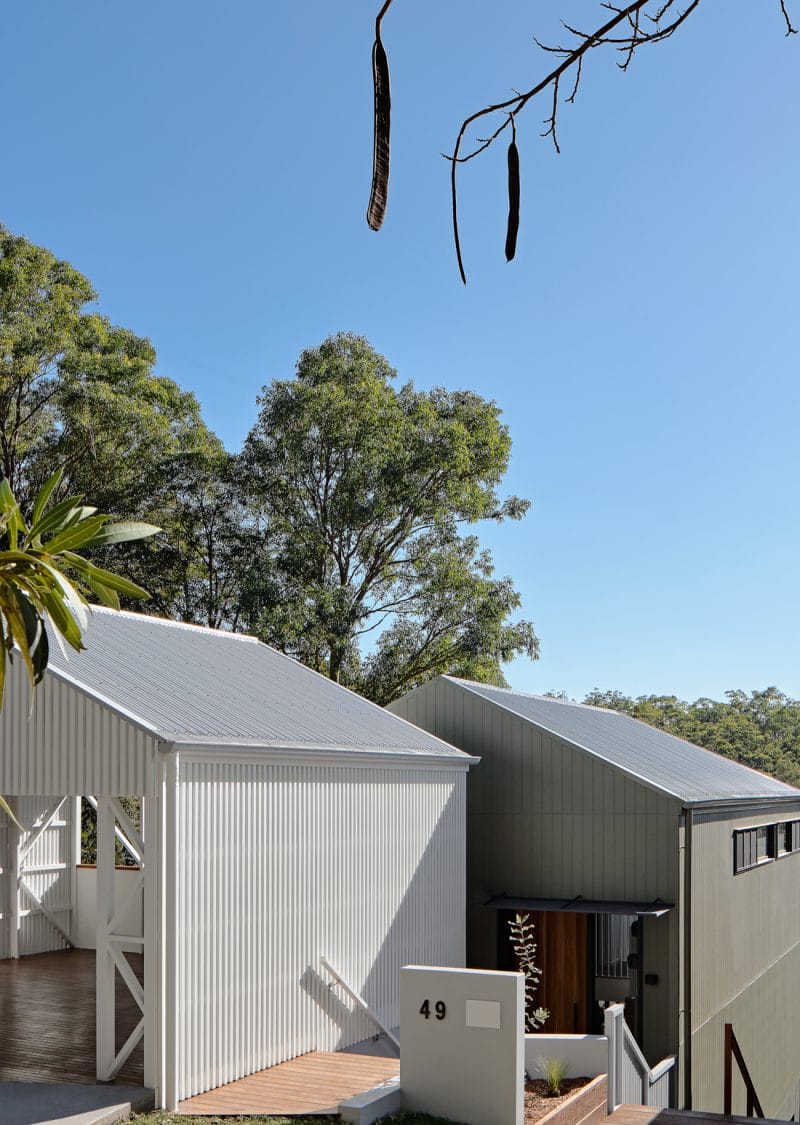 Design Principal
Where does the car go
Locating where the off-street parking goes is one of the first design challenges to tackle. Very steep blocks are often too steep to drive on or require steep sections of driveway. Generally our approach is to keep the parking as close to the street as possible. This means you spend less money cutting up your site with expensive retaining walls and driveways, so you can put your hard earned cash to that custom concrete bath you've always wanted.

 
Keep the stairs to a minimum
No one wants to come home and travel three flights of stairs with 8 bags of groceries to get to the kitchen. Where possible bring the entry in on a mid-level which would preferably be the same level as living. In an ideal world you only want to be going up one flight of stairs to get that late night snack from the fridge. A 'split level' solution is idea for sloping sites – pull half of your stairs to the outside and the second half inside, this means the journey up or down a stair is broken up and less overwhelming upon arrival.
Connection to the yard
When we talk connection to yard or landscape we are talking about both the visual and physical connection. Having direct access from the living area to the pool or a small amount of grassy area will make you entertaining so much more enjoyable and watching the kids less stressful.  Spending some money on a level courtyard (even if small) from your main living level can significantly improve the liveability of your home.
Swimming pools
Swimming pools are possible on steep sites, but thinking about the location from the start is crucial. Having a courtyard style pool tucked into the hillside as opposed to suspended at the top level can make a difference of $50-100K.

Think about your swimming pool as part of your retaining system on the block – use the pool to create that flat courtyard space.  We've also successfully used the pool as a means to bounce daylight into the home when the aspect is not ideal.  Careful placement of the pool to achieve amenity & structure is vital!
Services
If the block has not been developed before check if services are in place, or at least can be put in place. Stormwater and sewerage only travel down hill, so checking to see if there are existing connections at the bottom of your site could save you thousands in hidden costs along the way.

If the street is at the bottom of your block – GREAT!  Your services should all be located on the street.  If the low side of your block is a rear neighbour, prepare yourself for some negotiations to install or upgrade the services that likely run through their property to the nearest street.
If we put our architect hat on, it's usually the difficult sites that excite us the most because they require problem solving, lateral thinking, and often generate unique outcomes. They also provide some of the most dramatic opportunities. There's nothing like the feeling of walking through the front door of a house which opens to a breath taking view, or a sitting in a pool with a drink in hand watching the sunset over a hill. So while steep sites come with their fair share of challenges, don't shy away from them – but DO involve an architect!