While some people thoroughly do their homework and come to us with a perfectly good budget for their project, about 95% come to us with an under-cooked budget. And it's not because they're trying to be cheap (we're not throwing any shade at you here). People just don't know what good design costs, so how can you be expected to set a realistic budget and brief before talking to an architect?
We're really empathetic about this and take budget education with our clients super seriously. We believe a great first conversation is about your aspirations for your project, PLUS a reality check about the B-word. This reality check can feel pretty disappointing – like we just came along and squashed your dreams. But like exercising when you'd rather be eating cheese, it is for your own good. That's why we're proud of something almost no other architect would admit to: we're getting really good at disappointing our clients when it comes to budget. We have great systems to qualify your budget, so you can decide early on to either:
Adjust your budget up to suit what you want, or…
Adjust what you want down to suit your budget (that's not always a bad thing – see our Build Small, Build Well story to learn how to compromise well)
Trust us, it's better to wear this disappointment upfront. Because you will enjoy the whole process so much more if you set out with realistic expectations and the right information. And if you do 'blow the budget'? You'll be making an informed decision to do so, because you'll be creating something amazing that you know will enrich your life.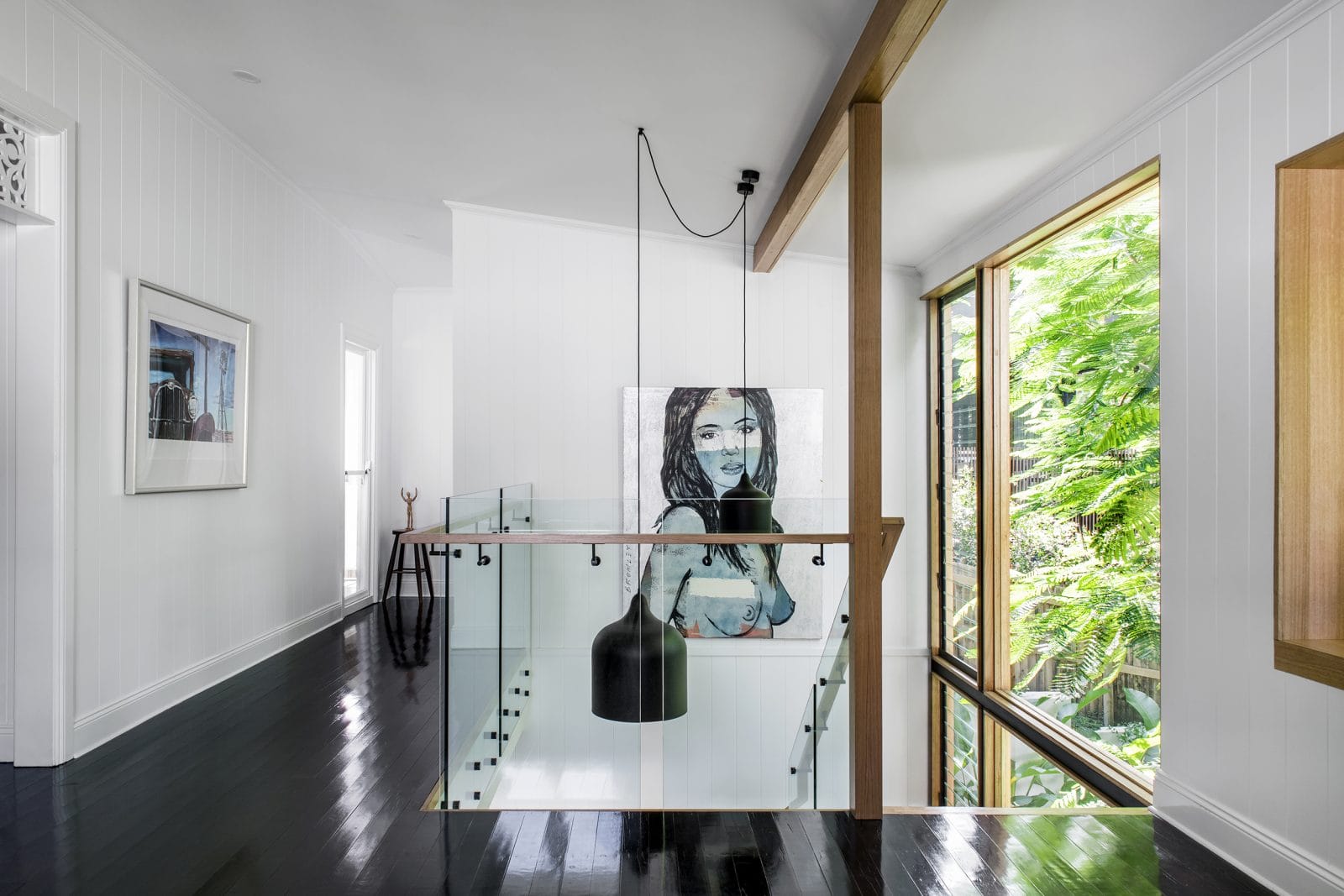 Here are 5 ways we follow-through on our promise to (lovingly) disappoint you.
1. We will bring it up. Every. Goddam. Meeting. (Sorry, not sorry)
Money is a bit like religion and politics. Try asking your neighbour what they spent on their renovation and wait for the crickets. No-one wants to talk honestly about what they spent on their home – it's uncomfortable because they feel showy, embarrassed or afraid of being judged. However… when you walk in the door to work with us, money will be one of the first things we ask about. We won't pin you down to a hard number: to start with, we talk about your 'comfy' budget and your 'nervous' budget. (And there's a potential outcome for each of those, by the way! At each step of the design process, we test your project outcomes against 'comfy' and 'nervous'. That means as you add the sunken lounge, concrete roof garden or Japanese built-in bath, we will update your budget, talk openly about it and help you decide if the gain is worth the cost. While some people might squirm about the 'hard conversations', we will be upfront. Every. Meeting.
2. We talk about your 'wishlist' rather than your 'brief'
Some clients have spent months Googling 'how to write the perfect brief for your architect' and come to us with a 10-page dossier on everything they want and why. As much as we love this intel, we turn that brief into a set of desired outcomes called a wishlist. Why?
A wishlist says, "This is what I'd love to have." A brief says, "This is what I must have." A wishlist lets your reorder your priorities as we investigate your project's potential, whereas a brief is a checklist with no real hierarchy and limited openness to new opportunities. And most importantly, we're yet to receive a brief that matches a budget! So while we recognise you may want that ensuite for the 5th bedroom in your home, it is probably going to be the first thing tossed out the window when we let you know how much your project will cost!
It's much easier to let go of things on a wishlist. This simple change in language helps us educate our clients about how projects are delivered on budget. Things drop off the wishlist, OR the budget grows to accommodate it! We won't pressure you in either direction, but we'll make sure you're fully educated about your options.
This simple change in language helps us educate our clients about how projects are delivered on budget.
3. We are happy to be the 'party pooper'
To be honest, it's not a massive role change for us anyway (because you'll find us in bed at 9pm every Friday night)! Let's say you want that custom made cut-pile, luscious carpet in 'denim' – and we're right there loving it with you – but your budget cannot reach for it. A situation like this is a trip-up for even the most experienced designer, because we want you to have all the beautiful things. And we want to be making the beautiful things for you…
But we won't just sit there and let you pick things significantly over your budget and get *sparkles* in our eyes about a potential magazine cover. Someone at the table has to be the bad guy and tell you it is out of your budget range. If you choose to go ahead with the carpet, that's great! We're stoked. But if you don't, we're also stoked. And that leads us to the next point…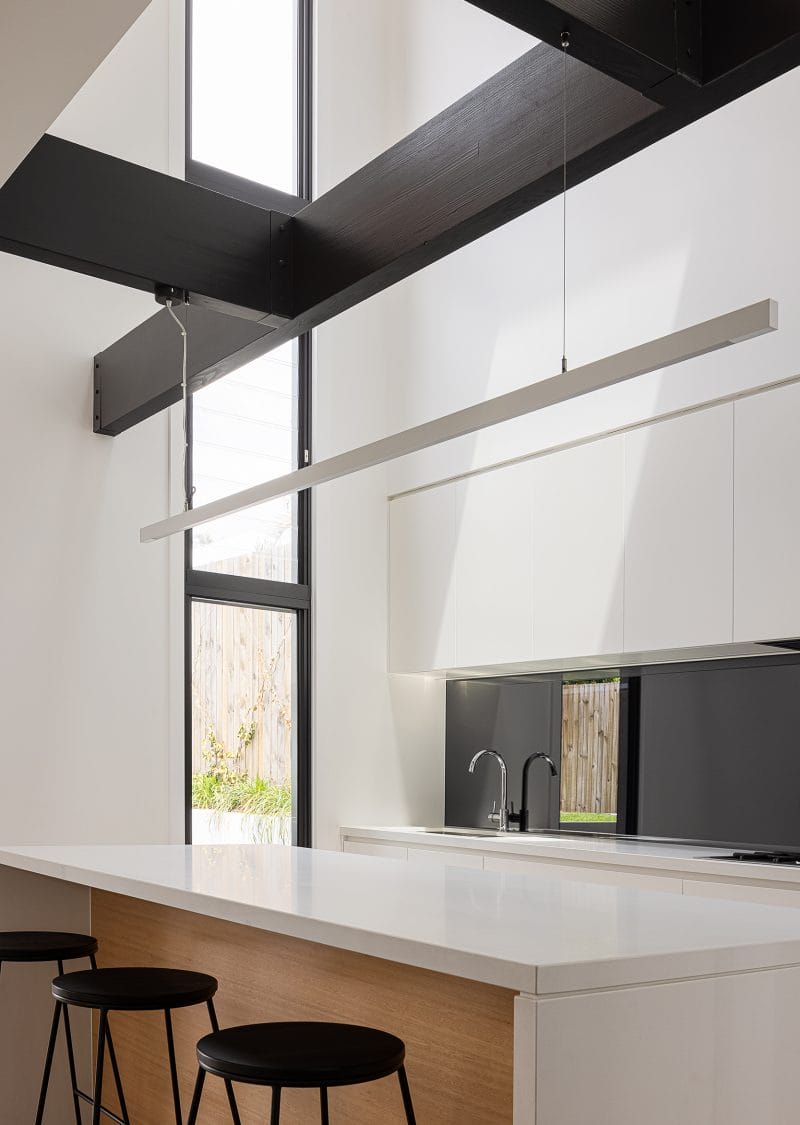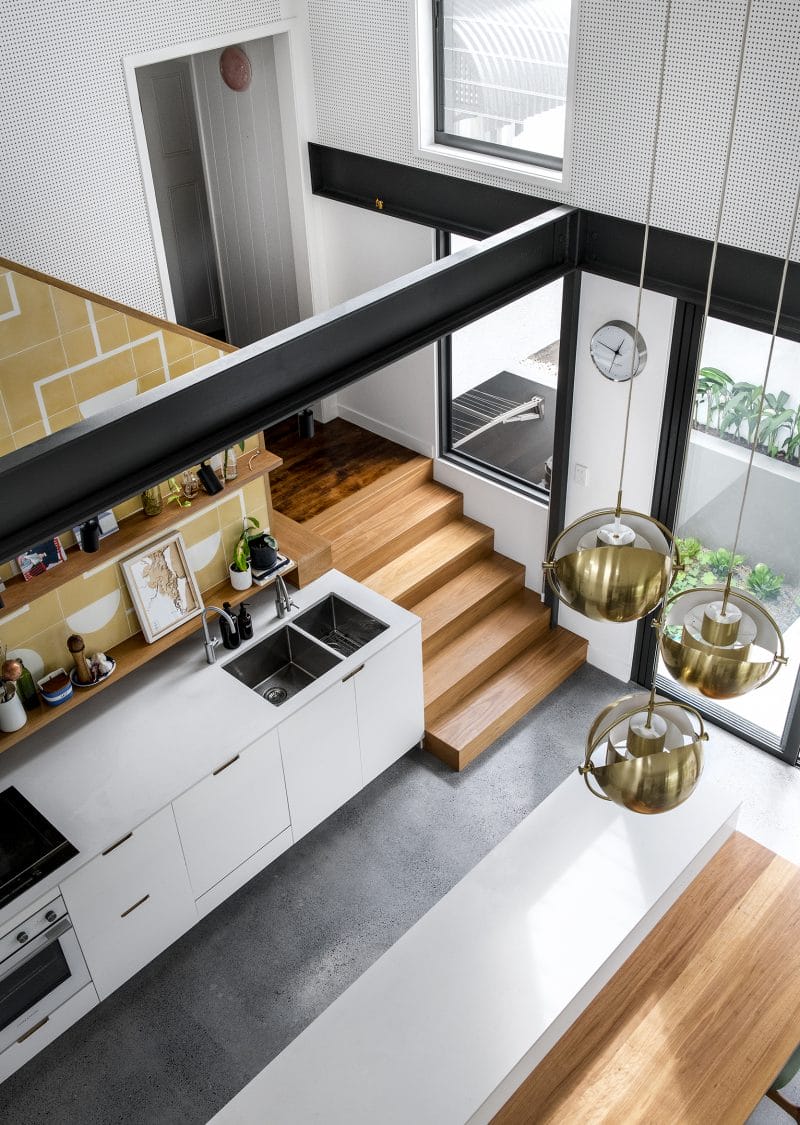 4. We make you ultimately responsible for the decisions
We see ourselves as your coach: sitting comfortably on the sidelines while you take the hit. No, wait, there's no perfect analogy here (sorry). What we're trying to say is this: while we are your design experts, a role we take seriously is arming you with practical information so you can weigh up your financial options (because paying for the build is something you have to live with).
Our goal is to coach you through each really big decision by giving you the most information we can as early as we can, so that you can make the right decision. We also give you an updated Opinions of Probable Cost at every design iteration, and introduce you to a panel of builders for preliminary pricing months before you are ready to start building. And when we inevitably need to pull back some areas to get to the budget figure you're happy with? We provide you with a Shopping List of cost savings and recommendations weighed up against your values. This gives you all the information you need to get the outcome that is just right for you.
5. Despite what your mum said, you can't have it all
Unless you want to pay for it! And if you don't want to pay for it, we're going to help you figure out what you can have. This is why we love designing to a budget. Your finances are a design constraint that creates interesting, unique outcomes that we would not have thought of if you'd come to us with an open cheque book (does anyone actually have those anymore?) Once we've qualified your budget and wishlist, and understood your values and drivers, we'll give you 3 options:
1. Let the house of your dreams become the house of your reality: lower your expectations about the project to suit your budget.
2. Let the house of your dreams become your reality: raise your budget to match your expectations.
3. Let the house of your dreams become your reality (in stages): You'll still spend more in total than you originally planned, but you get one hell of a good Stage 1 built for the budget you're comfortable spending now.
Spending decisions are all about values…There are people who will buy a luxury car but think $3,000 is too much for a bath. There are also people who will spend $9,000 on a painting but think $800 is too much for a kitchen tap. Our process is about understanding your values, allowing us to coach you through the hard decisions a design process inevitably brings. So when you have people around to your new home, you can confidently (and proudly) say what you spent, why you spent it and the joy that investment has made in your life.
Ready to be disappointed? Get in touch 😉