Raise Awareness
of the climate and biodiversity emergencies and the urgent need for action amongst our clients and supply chains.
Advocate
for faster change in our industry towards regenerative design practices and a higher Governmental funding priority to support this.
Establish
climate and biodiversity mitigation principles as the key measure of our industry's success: demonstrated through awards, prizes and listings.
Upgrade
existing buildings for extended use as a more carbon efficient alternative to demolition and new build whenever there is a viable choice.
Include
life cycle costings, whole life carbon modelling and post occupancy evaluation as part of our basic scope of work, to reduce both embodied and operational resource use.
Adopt
more regenerative design principles in our studio, with the aim of designing architecture and urbanism that goes beyond the standard of net zero carbon in use.
Collaborate
with engineers, contractors and clients to further reduce construction waste.
Accelerate
the shift to low embodied carbon materials in our work.
Minimise
wasteful use of resources in architecture and urban planning, both in quantum and in detail.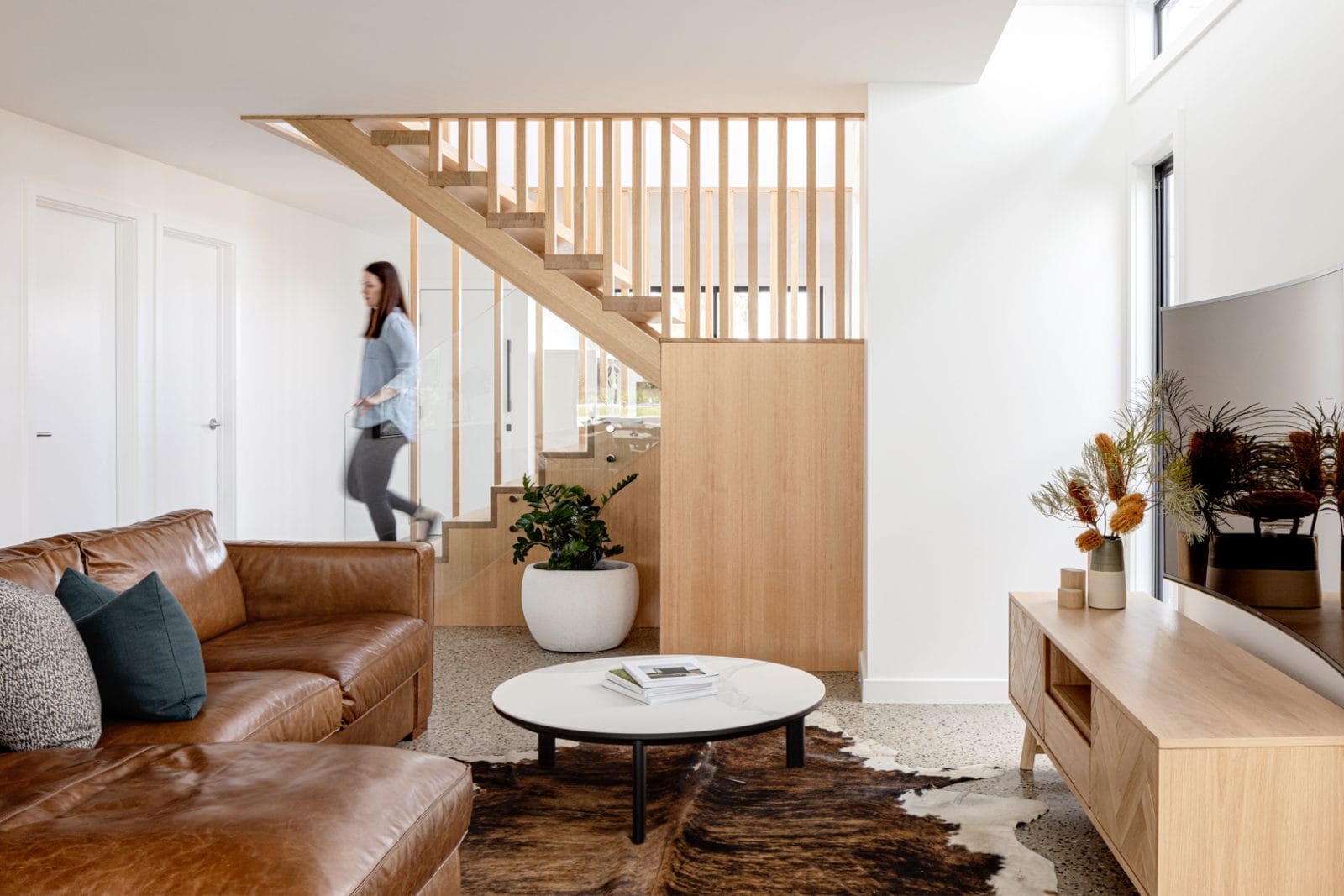 Our Commitment
It's the buzz word of the new decade – sustainability. From coffee beans to cling wrap, the words 'sustainable, recyclable. responsibly sources, plant-based' are plastered over all our products. But what is truly 'sustainable', and what decisions can Maytree Studios make to create tangible impact?
There is no simple answer, but we committed to putting in the work and making the difficult and necessary changes required.
Our practice believes in the potential for impact that our built environment has, and the contribution that the built environment has to global carbon emissions (40% each year!) is not one to ignore. Moving forward into 2022 and beyond, here are some of the things we will be doing to reduce our impact on the environment and ensure that our designs are future-proofed for the years to come.
As always, we will stay transparent and accountable, and bring you along for the ride with us!
The Bottom Line
Carbon emissions trap heat in our atmosphere, resulting in global warming and ultimately, climate change. If we want to reduce our environmental impact, we must reduce our carbon footprint moving forward. There are two types of carbon which we can reduce embodied carbon, and operational carbon. In 2015, Maytree Studios began offsetting our office Carbon Footprint and connected to Green Energy, as a bare minimum step towards reducing impact.
Embodied carbon
Embodied carbon is the total amount of carbon in the materials that are required to make a building to practical completion. This included the energy required to source, extract, transport and manufacture the material. It also includes the carbon emissions from transporting and installing the material on site.
Operational carbon
Operational carbon is the carbon emissions produced during the in-use operation of a building. Think heating and cooling, hot water, appliances and lighting.
Goals for reducing embodied carbon in our projects
_By 2023, all projects are to have life cycle costing and/or a minimum star rating of 8 from NatHERS.
_By 2027, default to using products that we know have low embodied carbon. Specify in material schedules the minimum standard required by each material. E.g. FSC timber stamp, green concrete, responsible supply chain.
_In 2022, test pilot life cycle costing on a project.
_Establish a working relationship with one or more ESD consultants.
Goals for reducing operational carbon in our projects
_In 2022 implement a baseline of sustainable elements into the spec of each project.
_By 2024, all clients will receive a post-occupancy summary package with the life cycle of the building, amount of embodied energy, and offset capacity.
In 2022, conduct research into the materials we are using and begin to compile a schedule that lists embodied carbon of each material so we can make decisions with sustainability at the forefront.
In order to reduce our environmental impact, we must reduce our carbon footprint.
Designing for Sustainability
As architects and designers, we can design to reduce the operational carbon required to keep your home running and comfortable. Through appropriate insulation, consideration of solar orientation and breezes, house size and earth works, we can provide inbuilt (literally) sustainable and enduring design solutions that responds to your unique site and brief, and also provide long-term cost saving and reduces environmental impact
In addition to more practical additions, our Build Small, Build Well philosophy is something we incorporate into each project. Based on this philosophy, we strive to design meaningful, high quality spaces that respond to your specific needs and wants. See here for the full article.
By working closely with you, we can determine the sustainable choices that align with your values and are the right fit for you and your project.
By thinking creatively about problems we can create tailored sustainable solutions outside of buying extra technology.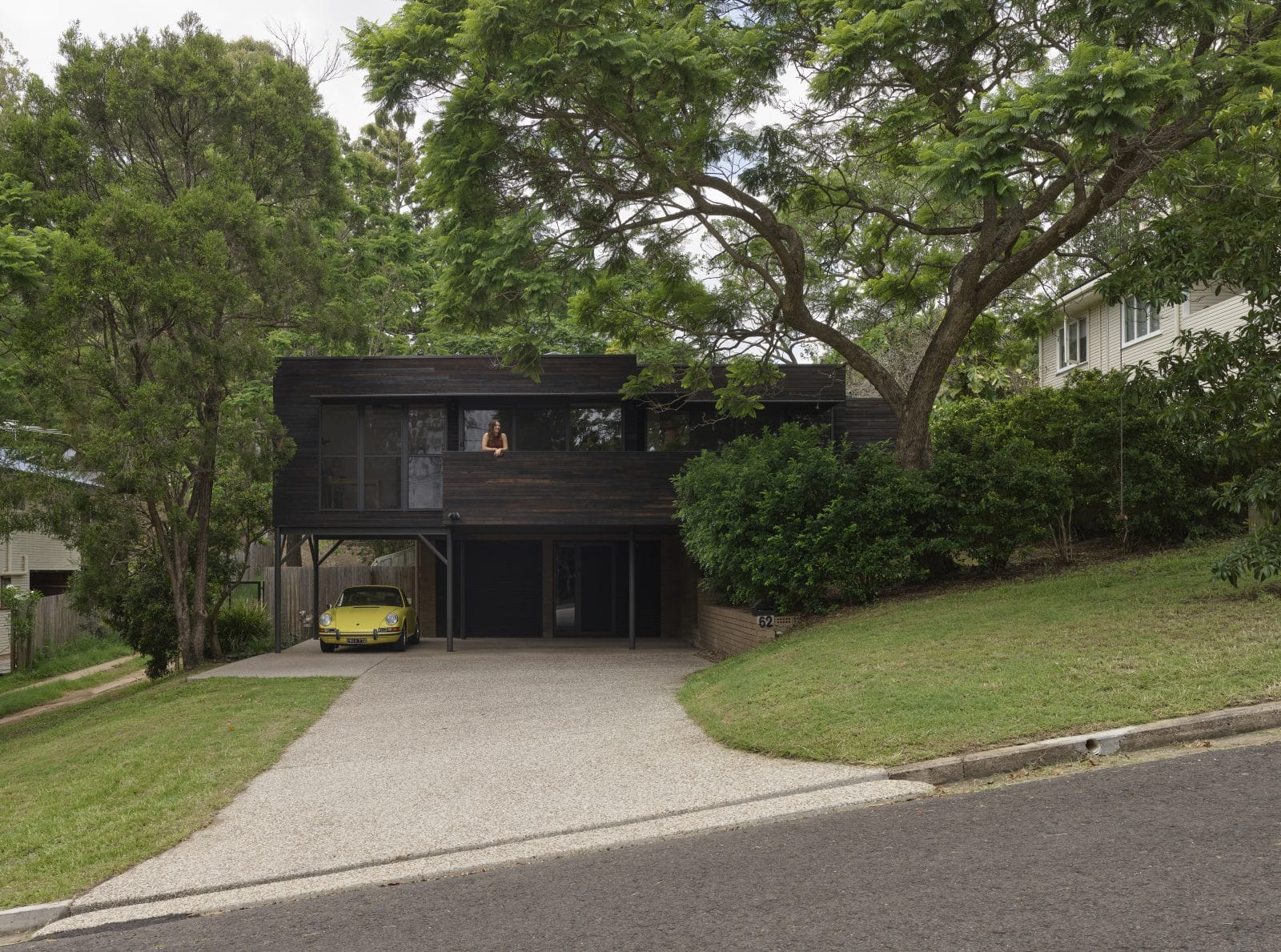 What this means for your project
Passive Design
_Purposefully orient the house for the movement of sun and wind
_Carefully design the building envelope to control where the sun, breeze and shade enter the house throughout the day and seasons
_Seal and insulate existing windows, walls and/or roof of existing home to increase energy efficiency and performance and reduce the need for heating and cooling
_Landscape strategy that considers amenity, air quality, water/waste management, and biodiversity
Sustainable Resources
_Photovoltaic solar panel array
_100% Green Energy
_Rainwater storage
_Solar hot water
_Provision for electric car batteries
Materials + Construction
_Locally sourced materials
_Preference the retaining and re-use of existing homes and keep demolition to the minimum
_If a house cannot be kept, the existing house to be demolished must be 70% recycled at a minimum
_Keep to our 'Build Small, Build Well' philosophy. See here
_Intentional use of concrete and steel that considers maintenance and longevity
_Reduced amount of chrome plating and ceramics
_Materials that comply to a sustainability benchmark as defined in our schedule
Sustainability looks different on everyone. We will work with you to ensure the sustainable choices are the best fit for your project.
Be Educated (and stay that way)
Our studio is committed to the work of making the difficult but necessary changes to create the type of world that we want the next generation to live in. A big part of that work is staying up to date on the latest news and continuing to follow the thought-leaders of our industry in the sustainability sector.
In addition, we will continue to be honest and open with you about our sustainability journey. We hope to continue to 'lift the curtain' on architecture and sustainability, and hopefully have some fun in the process!
Goals for staying educated + accountable
_Update + publish our Sustainability Action Plan annually.
_Be honest about our goals and whether or not we achieved them.
_Have open conversations with clients, consultants and builders about our sustainability benchmarks moving forward.
_Continue to educate ourselves and uplift those who are making strides in the sustainability sector.
Resources we love:
Light House Architecture and Science
Initiatives we will continue to stay informed with:
We are committed to ongoing education and learning.