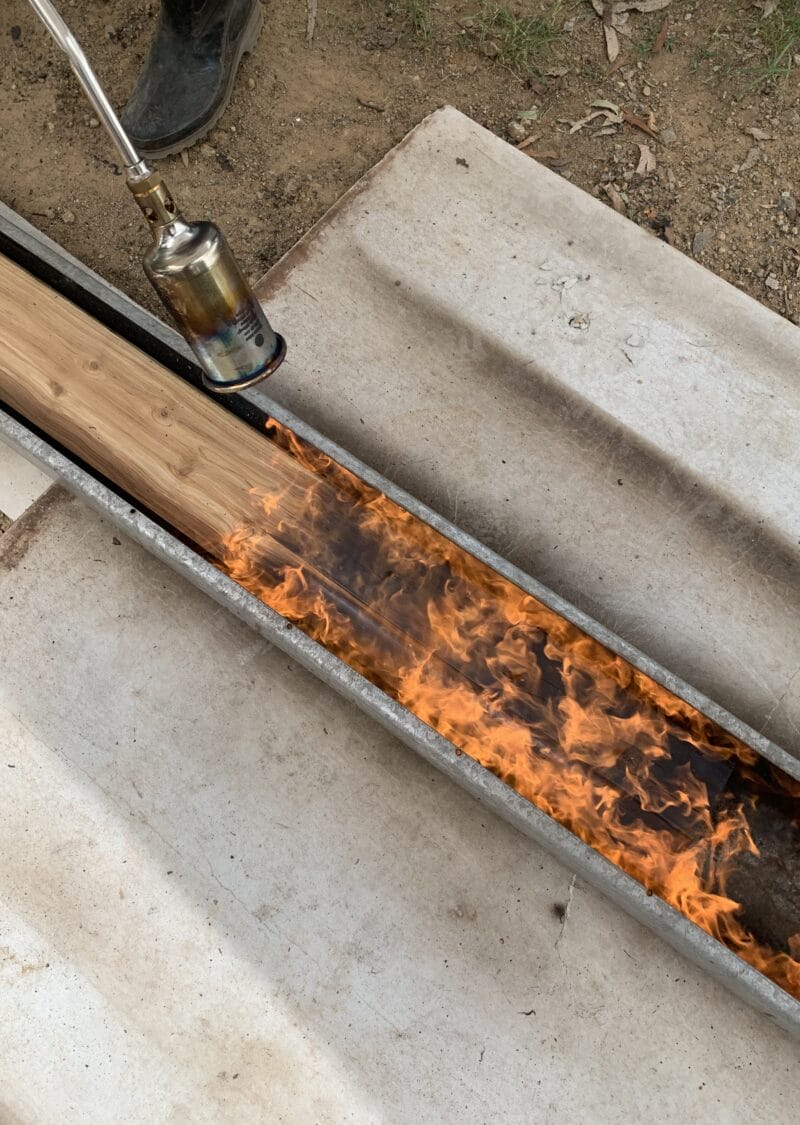 Zero Maintenance Cladding. Need we say more?
The charring process forms a layer of carbon which wraps around the timber – this layer repels water, mould and insects and essentially makes the timber waterproof. While that is happening, the intense heat also causes the grains of the timber to fuse together even tighter, resulting in a stronger, more durable product. The timber is left with a natural finish that requires no re-painting, has a high bushfire resistance, can withstand against heavy weathering (perfect for beach houses), and should we mention – looks pretty damn good!
A Unique and Textured Aesthetic
Shou sugi ban is a statement all in itself. The black-char creates depth and texture to the facade, and accents surrounding greenery.  The cladding pays itself off as the years go by; it doesn't require painting and lends itself to a more weathered aesthetic due to its natural finish. 
A Sustainable Solution
Shou sugi ban's low maintenance and high durability means less waste and resources and a lower embodied carbon (see here for more information on embodied carbon). The product can be sealed using only natural oils, which means that it can be recycled or safely used as bio fuel at the end of its life. Plus, as a renewable resource, timber itself is a generally more sustainable option.
So how do you get it?
If you're up to the task, you can undertake shou sugi ban on your own – all you need is a high powered blow torch which will set you back around $500 (plus the gas you use) and an oil to dress both sides of the board.  Depending on how many metres of board you are doing, you will need to plan ahead with a good drying rack for the timber.
For those less bold, there are great products out there that have been treated with the same process in a factory setting.
Local timber supplier, Kennedy's provide a charcoal finish cladding that inspired by the shou sugi ban technique and provides an eco-friendly, low maintenance cladding solution. We used this product in our Moorooka House and have worked with our clients to specify it for multiple upcoming projects.  Google 'charred timber cladding Australia' to find other suppliers of this product.
Things to be aware of are:
whether they are providing a 'stain' or a char
how deep the char is
if using in a bushfire setting, whether they have a certified BAL rating with the product
confirm what (if any) maintenance is associated with their product
For those wanting a durable, natural finish cladding with a striking, timeless aesthetic, consider shou sugi ban cladding.