What is Architects Declare
Architects Declare is a network of architectural practices committed to addressing the climate and biodiversity emergency.  We feel strongly that we have a responsibility to our environment, and our commitment to this declaration is to further drive effective change within our industry, our practice and for our projects.
Our commitment is to:
Raise Awareness
of the climate and biodiversity emergencies and the urgent need for action amongst our clients and supply chains.
Advocate
for faster change in our industry towards regenerative design practices and a higher Governmental funding priority to support this.
Establish
climate and biodiversity mitigation principles as the key measure of our industry's success: demonstrated through awards, prizes and listings.
Upgrade
existing buildings for extended use as a more carbon efficient alternative to demolition and new build whenever there is a viable choice.
Include
life cycle costings, whole life carbon modelling and post occupancy evaluation as part of our basic scope of work, to reduce both embodied and operational resource use.
Adopt
more regenerative design principles in our studio, with the aim of designing architecture and urbanism that goes beyond the standard of net zero carbon in use.
Collaborate
with engineers, contractors and clients to further reduce construction waste.
Accelerate
the shift to low embodied carbon materials in our work.
Minimise
wasteful use of resources in architecture and urban planning, both in quantum and in detail.
Our Sustainability Action Plan
To hold us accountable and direct our learnings and efforts, we created a Sustainability Action Plan.  This plan contains sustainability driven goals which are updated annually, and we are honest with how we are tracking and what we are learning.
Sustainable design is a great goal, but the implementation of formal tools to measure the effectiveness of our designs are not that simple! Throughout 2022 we tried, tested, re-evaluated, questioned and brainstormed what sustainability looks like for Maytree and how to best incorporate it to align with our values, and we're not done yet!
Here's a look at what Maytree have achieved and learnt this year, and the new goals we have set ourselves for 2023 and beyond.
We've Actioned…
We pilot tested NatHERS (Nationwide House Energy Rating Scheme) rating on a project with a consultant;
We drafted our client 'Sustainability Checklist' to facilitate sustainability being a common thread through the entire design process;
We tested a Life Cycle Assessment (LCA) tool on existing projects;
We Carbon Offset two of our builds and have created a policy to offset all project builds moving forward;
We have drafted a client agreement to encourage client awareness and contribution to the offset program; and,

 

We have developed a relationship with an ESD (Environmental Sustainable Development) consultant for ongoing education and project specific advice.
Maytree's sustainability goals focus on developing and strengthening our Kit of Parts in order to reduce our impact on the environment and ensure that our designs are future-proofed for the years to come
We've Learnt…
A major learning throughout this process has been this: There isn't a one-size fits all sustainability tool. Instead, it is more like a Kit of Parts used throughout the design process which works together to achieve holistically sustainable design processes and outcomes. 
We also discovered:
When considering a single assessment tool on our projects, NatHERS does not provide a complete picture. Therefore, moving forward, NatHERS will be combined with our developed tools and strategies to achieve a holistically sustainable design process and outcomes.
Here at Maytree, we recognise that the most sustainable building is the one that is already built. Carbon offsetting is a reparative step which recognises our profession's impact on the environment. We've learnt that carbon offsetting is more effective as something introduced at the beginning of a project as a tool to inform both client and architect design decisions and provide an ongoing awareness regarding the project's impact on the environment.
Our Plans for the Future…
Maytree's sustainability goals focus on developing and strengthening our Kit of Parts in order to reduce our impact on the environment and ensure that our designs are future-proofed for the years to come.
Our Practice Goals:
Throughout 2023, discuss and evaluate the interior design materials we use and their impact on the environment and decide on a goal for 2024 onwards;
By the end of 2023, have a working client Sustainability Checklist that is incorporated into the design process for every new project;
A continuous goal to develop more Sustainability resources for the general public, aka, you!

 

Continue to incorporate sustainable elements into each project, with the goal of reducing environmental impact in the form of carbon emissions – such as solar, passive design, water tanks etc;
Incorporate carbon offsetting as part of our project workflow for 2023 projects- with the goal that every new project from 2023 onwards is at least 100% offset;
Continue to use and test NatHERS over the next year and reassess at the end of 2023;
Continue to test LCA to determine its suitability to Maytree's design process and reassess its use at the end of 2023
Our studio is committed to the work of making the difficult but necessary changes to create the type of world that we want the next generation to live in. A big part of that work is staying up to date on the latest news and continuing to follow the thought-leaders of our industry in the sustainability sector.
In addition, we will continue to be honest and open with you about our sustainability journey. We hope to continue to 'lift the curtain' on architecture and sustainability, and hopefully have some fun in the process!
Our Education Goals:
Update + publish our Sustainability Action Plan annually.
Be honest about our goals and whether or not we achieved them.
Have open conversations with clients, consultants and builders about our sustainability benchmarks moving forward.
Continue to educate ourselves and uplift those who are making strides in the sustainability sector.
Initiatives we will continue to stay informed with: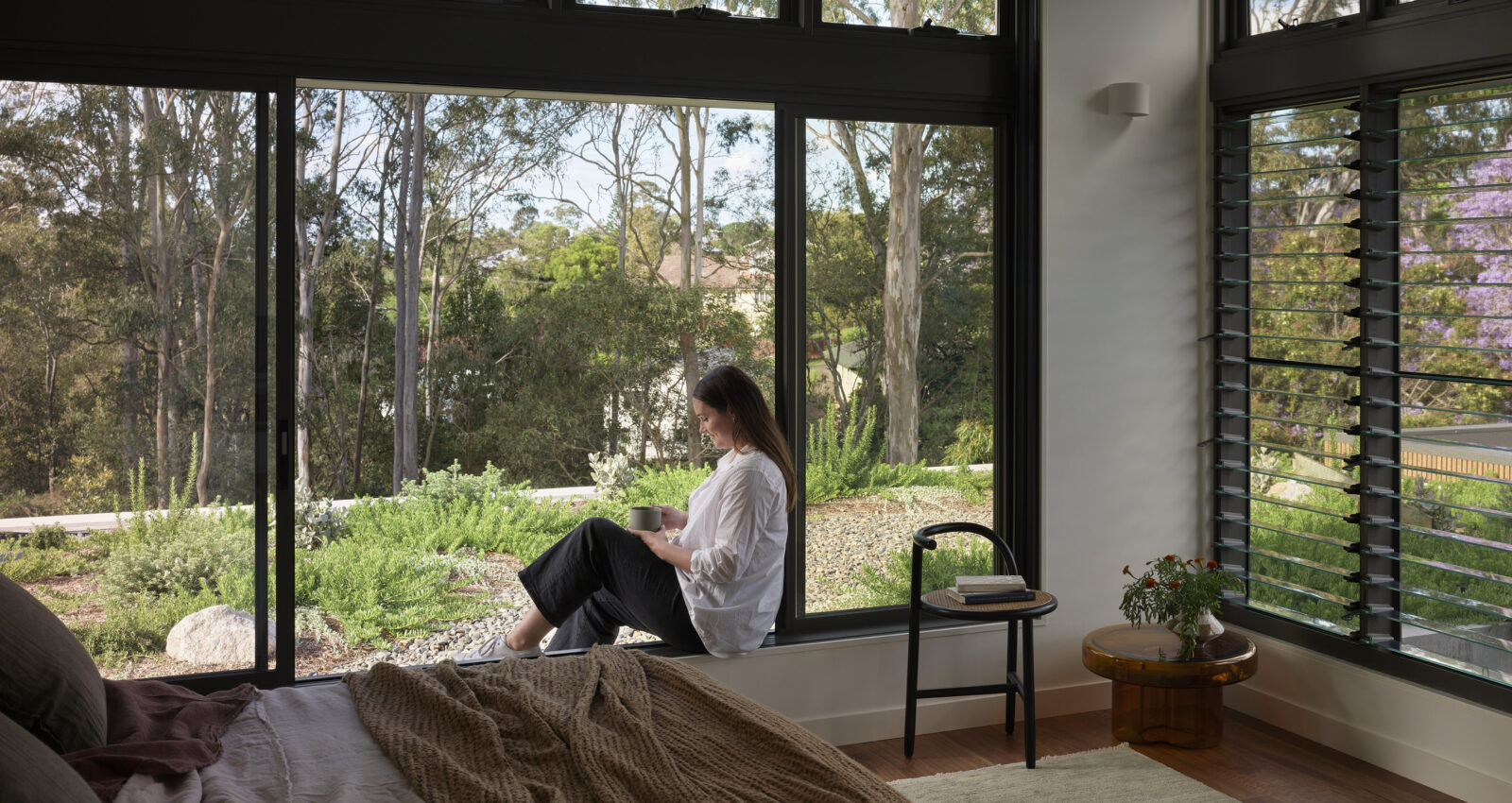 If you have any thoughts, or want any advice on your own practice's Sustainability Action Plan, we welcome you to get in touch with us at hello@maytreestudios.com.au